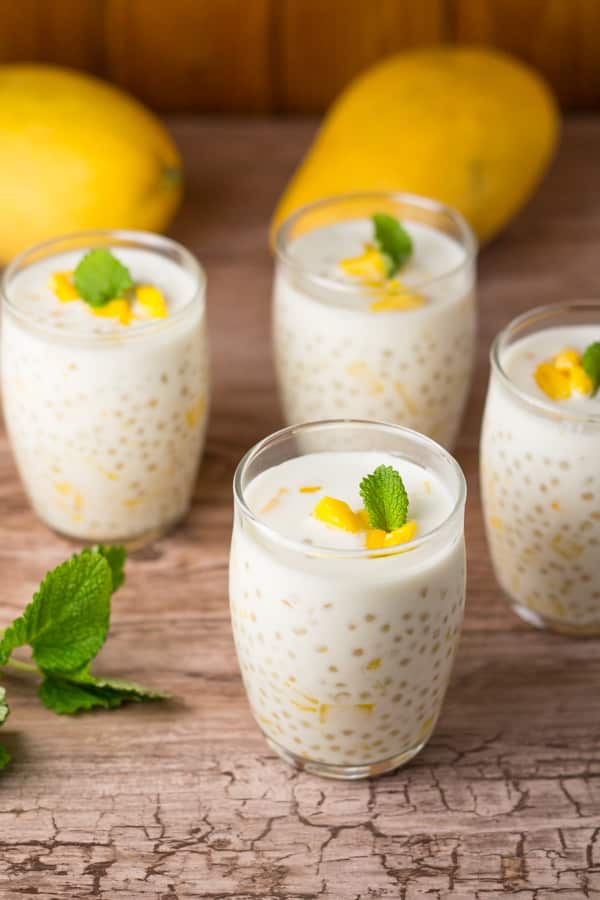 I have been buying a lot of mangoes lately since they are so bountiful at this time of the year. Normally we devour these delicious fruits on their own, but last week I used mangoes to dress a Salad Nicoise dish that I made for my family.  In the past, I have made and shared a few desserts using mangoes like mango float and mango pudding. This mango sago dessert is another one that will definitely be a crowd pleaser.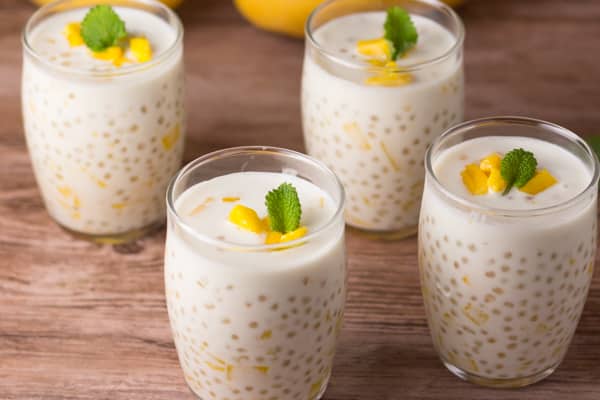 This dessert is simple and easy to make. The hard part is cooking the tapioca pearls, but if you follow the procedure correctly, you will be rewarded with a refreshing and delightful dessert. The tapioca pearls were first cooked for half an hour. They are then set aside for 5 minutes and then rinsed under cold water. These steps are necessary for perfectly cooked sago. The sago was combined with diced mangoes then coconut milk, fresh milk and sugar. The result was a mango sago that tasted perfect and not too sweet. My family and I can't get enough of this delicious treat. Enjoy!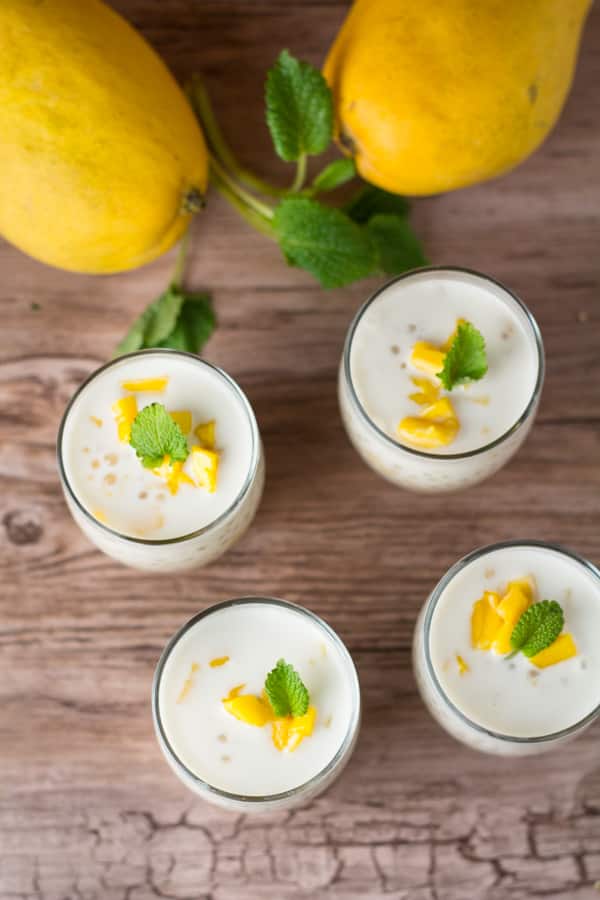 Mango Sago Dessert
Ingredients
6

cups

water

1/2

cup

small sago (tapioca pearls)

1 3/4

cups

coconut milk

1/2

cup

milk

1/4

cup

sugar

2

ripe mangoes,

peeled and sliced into small cubes
Instructions
In a pot, bring water to a boil. Add tapioca pearls and cook, stirring occasionally on medium heat for half an hour. Remove pot from heat and let sit for 5 minutes. Transfer tapioca pearls to a strainer, rinse under cold running water and then drain well. Set aside.

In a saucepan, whisk together coconut milk, milk and sugar. Bring to a boil and then remove from heat. Set aside to cool.

In a mixing bowl, combine cooled coconut milk mixture, tapioca pearls and diced mangoes. Cover with plastic wrap and then chill in the fridge for at least an hour.