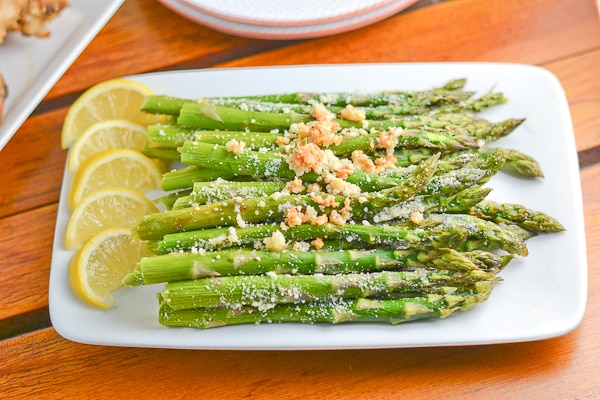 I saw some good looking asparagus from Costco last week and decided to buy them even though it was not on my shopping list. I made and shared parmesan roasted broccoli before and it has become one of the popular recipes on my blog. I have been making it frequently and it is one of my family's favorite ways of eating broccoli. With this in mind, I decided to make the asparagus version of it. The asparagus version is simpler though; ingredients are just olive oil, parmesan cheese, salt and pepper. I was not disappointed, the asparagus when properly cooked, tasted great. They were tender, juicy and have a bit of crunch to them. Adding parmesan cheese to them even intensified the taste and flavor. Love it!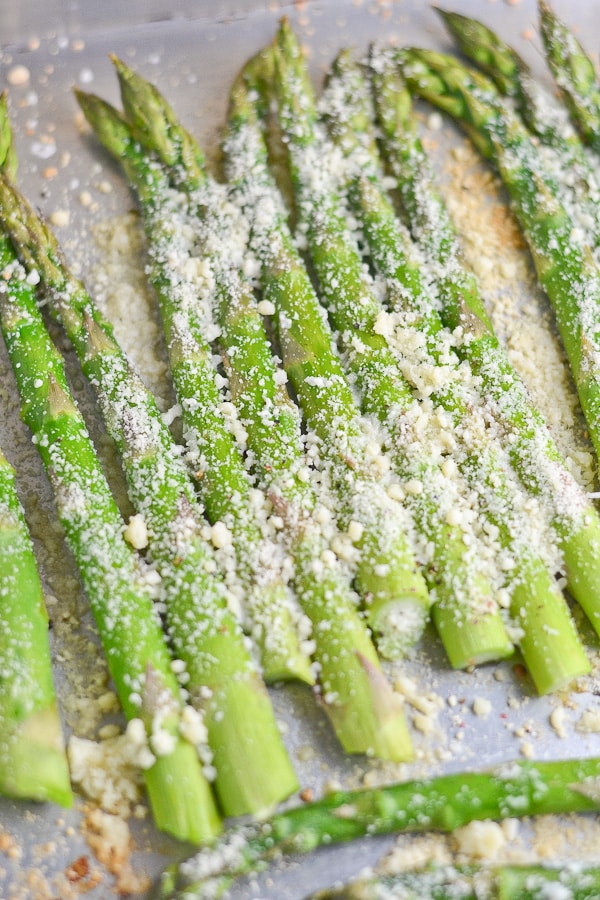 Parmesan Roasted Asparagus
Ingredients
2½ lbs fresh asparagus, trimmed
2 tbsp olive oil
½ tsp kosher salt
¼ tsp freshly ground black pepper
¼ cup freshly grated Parmesan
1 lemon, cut into wedges
Instructions
Preheat oven to 400° F.
Lay asparagus in a single layer on a sheet pan and drizzle with olive oil. Sprinkle with salt and pepper.
Roast for 12 to 15 minutes, or until tender. Sprinkle with the Parmesan and return to the oven for another 2 minutes.
Squeeze lemon juice over asparagus before serving.