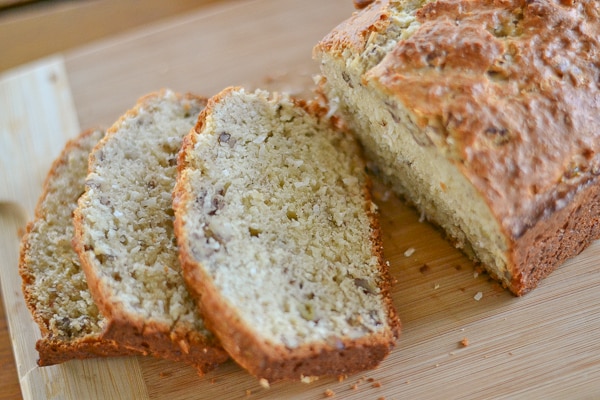 I made this banana bread to use over-ripe bananas I have in my bowl of fruits. They were ignored because of their unappealing look but their texture and sweet taste was perfect for banana bread.  I have shared a variety of banana bread before; one with chocolate chips, one with blueberries and even a slow cooker one with walnuts. This recipe has shredded coconut and chopped nuts, which made this banana bread another hit with my family. Hope you enjoy it too!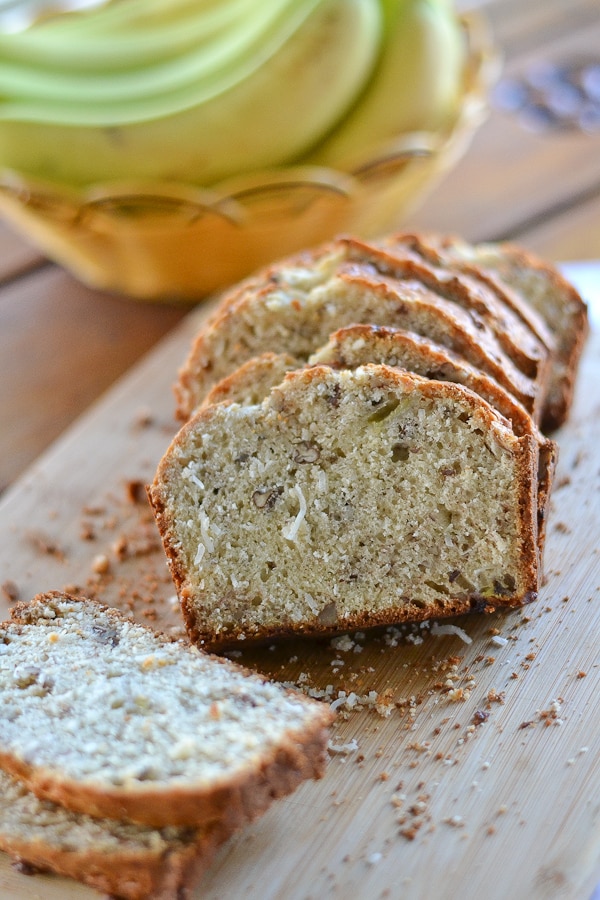 Banana Coconut Bread
Ingredients
¾ cup sugar
⅓ cup butter, softened
2 eggs
1 cup mashed banana
½ cup shredded coconut
2 cups flour
2 teaspoons baking powder
½ teaspoon salt
¼ teaspoon baking soda
1 cup chopped pecans or walnuts (optional)
Instructions
Preheat oven to 350 °F. Greased 9X5 inch loaf pan.
In a large bowl, cream sugar and butter until light and fluffy. Add eggs, mashed banana and shredded coconut; beat until well mixed.
Sift together flour, baking powder, salt, and baking soda. Add this to the egg mixture, stirring until smooth. Stir in chopped nuts, if using. Pour batter into prepared pan.
Bake for 50-55 minutes or until toothpick inserted in center comes out clean. Baking time may vary, depending on the oven. So, take a peek at the bread at 45 minutes time and check for doneness. Cool on rack for 10 minutes before removing from pan.
Serve and enjoy!