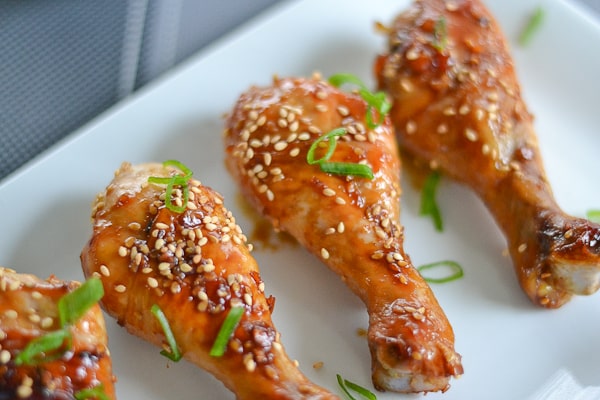 Chicken dishes have always been a favorite at my house and these sticky honey sesame drumsticks are no exception. My husband and kids ate these drumsticks very quickly. They are irresistibly delicious and so easy to make as well. It is an ideal dish to make for weekday dinners especially if you are pressed for time. The outside meat is sticky and sweet while the inside remains moist and tender, making this dish popular not only with kids but also with adults. The marinate consists of honey, soy sauce, garlic, sesame seeds and sesame oil. After preparing the marinate, the chicken pieces are dipped in the mixture. Then, after coating the drumstick in the marinate, the chicken is simply baked in the oven for 25 mins. It does not get simpler than that! The result were sticky and succulent drumsticks that nobody could resist. Enjoy!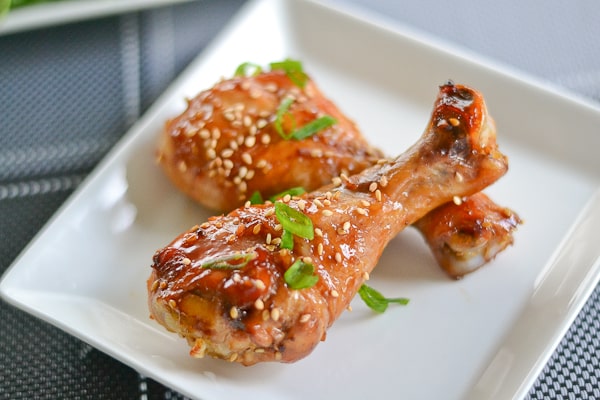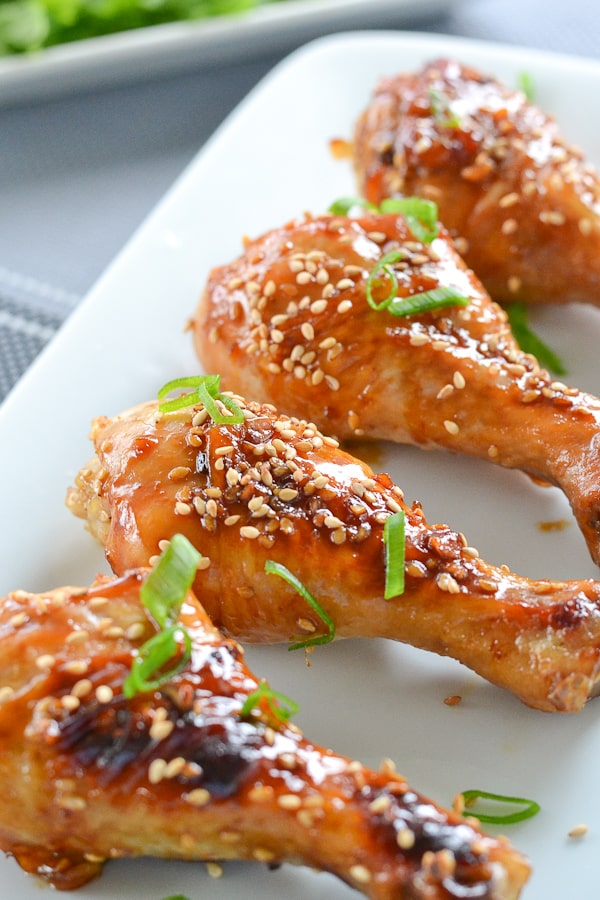 Sticky Honey Sesame Drumsticks
Ingredients
¼ cup (60 mL) liquid honey
2 tbsp (30 mL) sesame seeds
2 tbsp (30 mL) sesame oil
2 tbsp (30 mL) sodium-reduced soy sauce
4 cloves garlic, minced
2 lb (907 g) chicken drumsticks (10 drumsticks)
Instructions
Preheat oven to 400°F. Line baking sheet with parchment paper.
In large bowl, whisk together honey, sesame seeds, sesame oil, soy sauce and garlic.
Pat drumsticks dry with paper towel. Add to the honey sauce and stir to coat. Arrange on prepared baking sheet.
Bake in oven, turning occasionally, until juices run clear when thickest part of chicken is pierced, about 25 minutes.
Serve and enjoy!
Check out some of my other Asian inspired chicken dishes.