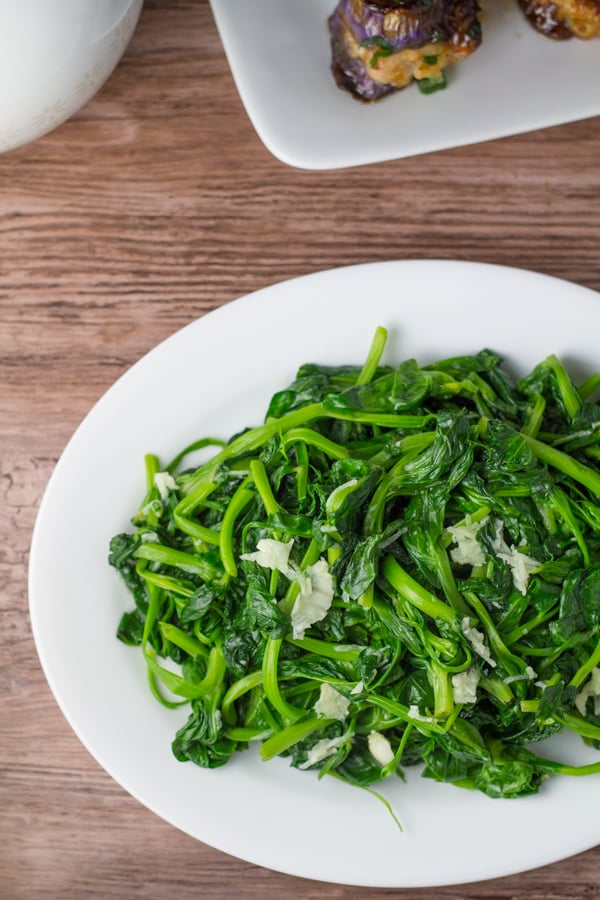 My husband and I love eating dark leafy greens with minced garlic. Some of our favorites are watercress and gai lan. We love the taste and texture of these simple dishes. The best part is that they are healthy so we can eat as much as we want – guilt free. Lately, I have been so obsessed with a similar dish: this sauteed snow pea leaves with garlic that I first tasted during a dim sum meal with my family.  So, when I found out that snow pea leaves were available at my local Asian grocery store, I knew I had to make this dish.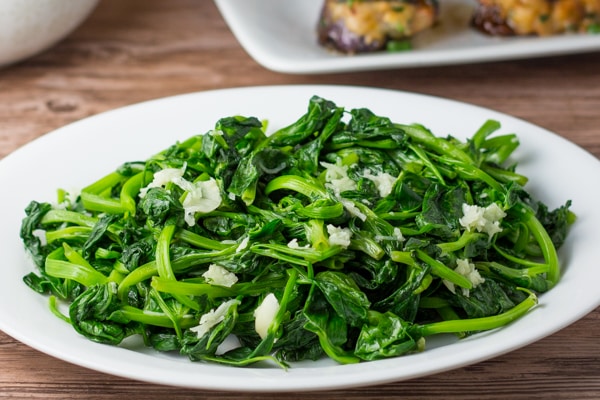 This dish is so full of flavor. It is surprising that it tastes this good with just garlic as the aromatic. After washing and draining the snow pea leaves, they are simply added to sautéed garlic and oil. Then, they are seasoned with salt. The result is a healthy vegan/vegetarian dish that is crunchy with a mild bitter aftertaste, just how I like it to be! This dish can be enjoyed as a side dish to any meat or poultry dish or on its own.  I love this dish so much that I now have to buy snow pea leaves whenever I see it at the grocery store. Yum!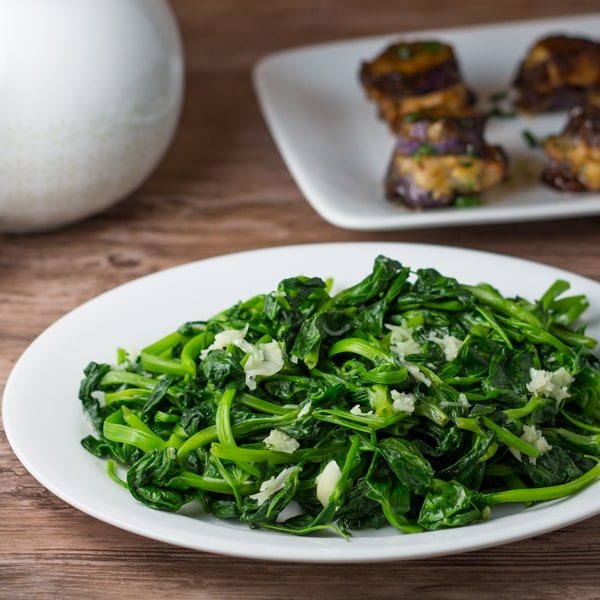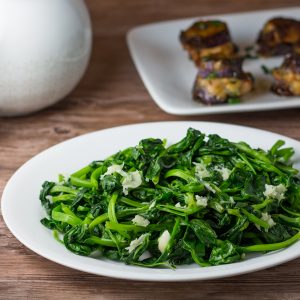 Snow Pea Leaves with Garlic
Ingredients
2

tablespoons

olive oil

6

cloves

garlic

,minced

12

oz

snow pea leaves

kosher salt to taste
Instructions
Prepare snow pea leaves by rinsing thoroughly. Drain and set aside.

Heat oil in a skillet or wok over medium heat. Add garlic and sauté until fragrant.

Add the pea leaves and stir to coat with oil, adding salt to taste. Cover and cook for 3-4 minutes or until leaves are soft and wilted.

Transfer to a serving plate and serve as a side dish.