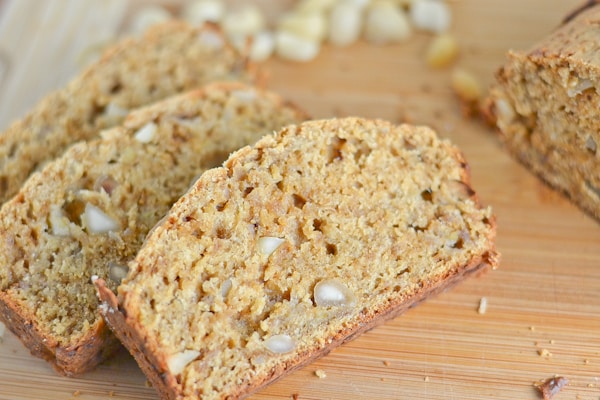 It has been a while since I've shared a banana bread recipe with you guys. That does not mean that I haven't make them anymore but it's just that I have been using some recipes over and over again. Some of my favorites to make are: green tea banana bread, chocolate marbled banana bread, cinnamon swirl banana bread, blueberry banana bread and of course chocolate chip banana bread. Recently, I decided to try a new banana bread recipe that uses macadamia nuts. Macadamia nut is one of my favorite nuts. I like its taste as well its health benefits. Macadamia nuts are quite expensive so this banana bread with macadamia nuts is a real treat to have. Enjoy!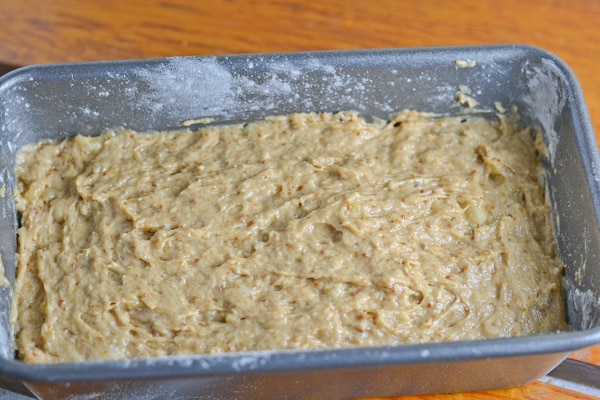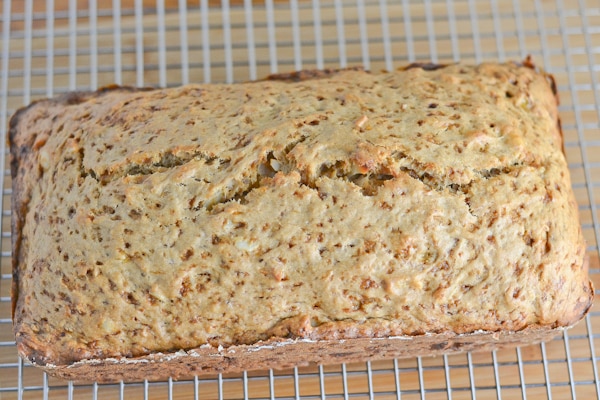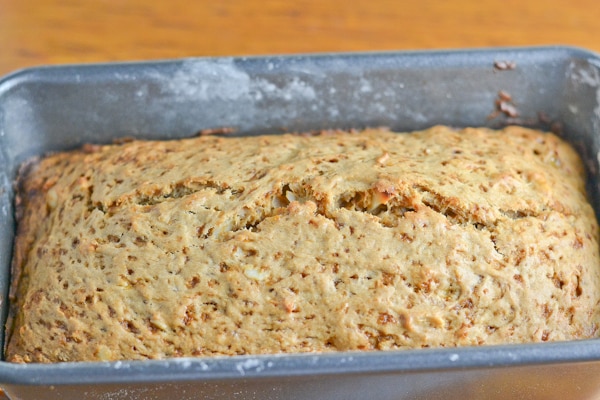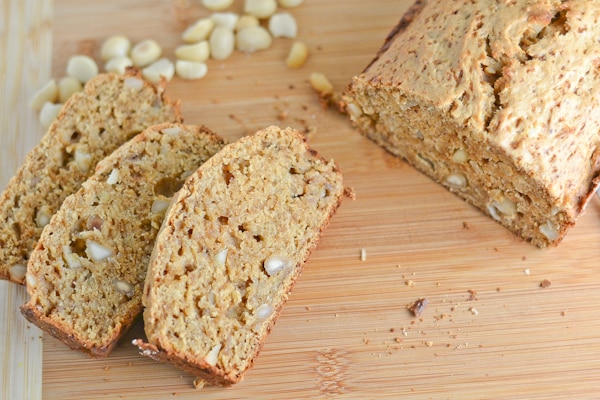 Banana Macadamia Nut Bread
Ingredients
1⁄2 cup unsalted butter, softened
¾ cup light brown sugar (I used coconut palm sugar)
1 3⁄4 cups flour
1 tsp baking powder
1⁄2 tsp salt
3 medium bananas, mashed
2 eggs, beaten
3⁄4 cup macadamia nuts, roughly chopped
Instructions
Preheat oven to 350 degrees F.
Grease and flour a loaf pan.
In a bowl, mix together butter and sugar until creamy.
In a separate bowl, whisk together flour, baking powder and salt.
Blend dry ingredients with creamed butter/sugar mixture.
Add mashed bananas, eggs and nuts.
Pour into loaf pan. Bake for 55-60 minutes or until a knife comes out clean.
Cool bread in pan for 10 minutes, remove from pan to wire rack. Cool completely before slicing.