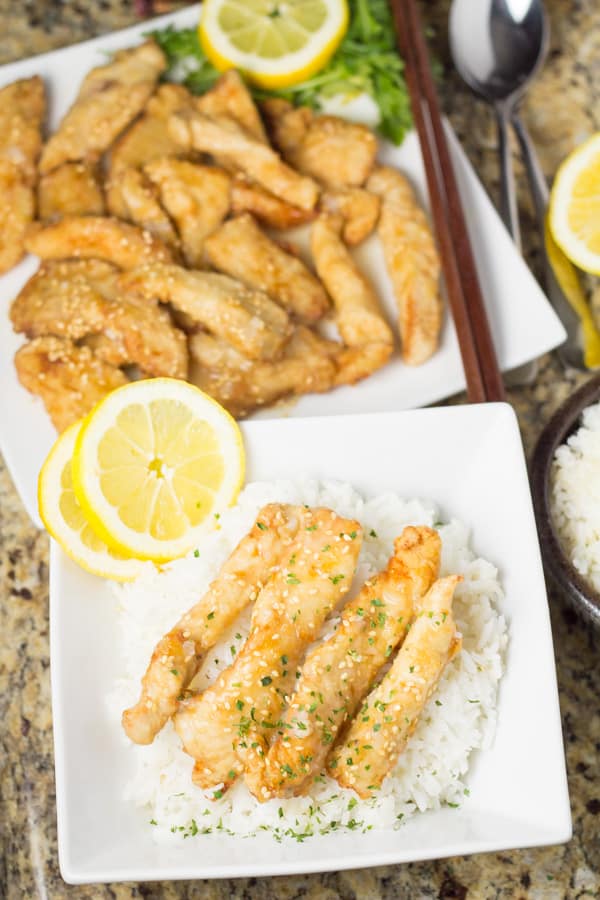 Lemon chicken is a dish that we enjoy ordering when we eat at a Szechuan restaurant here in Vancouver. I was inspired to look for a recipe that I could try. I have several Chinese cookbooks and I found a recipe that is not only simple but also easy to make. After a few changes, I was able to adapt the recipe according  to my family's taste. The chicken turned out crispy and coated in a sticky lemon sauce. My family loves it and I hope you will too.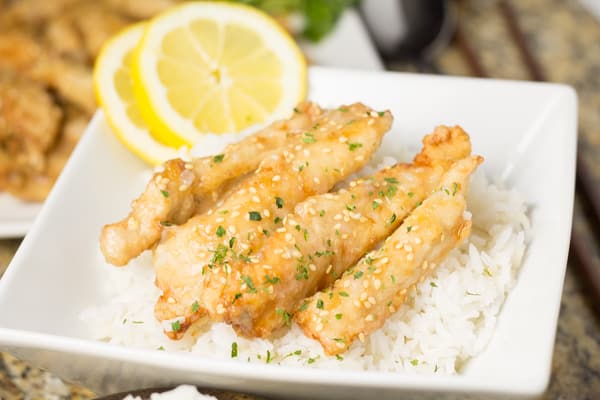 Chinese Lemon Chicken
Ingredients
1 lb chicken breast fillets, cut into strips
1 egg yolk, lightly beaten
1 tablespoon water
2 teaspoons soy sauce
2 teaspoons dry sherry
3 teaspoons cornstarch
Extra cornstarch for coating
2 cups oil for frying
Lemon sauce:
½ cup fresh lemon juice
2 tablespoons water
2 tablespoons sugar
1 tablespoon dry sherry
2 teaspoons cornstarch dissolved in 1 tablespoon water
Instructions
Combine egg, water, soy sauce, sherry and cornstarch in a small bowl, mix until smooth. Pour mixture over chicken pieces and set aside for 10 minutes.
Roll each chicken piece in cornstarch and place in a single layer on a plate ready to be fried.
Fry in hot oil until golden ( around 5 minutes). Drain and set aside.
To make the sauce, combine the lemon juice, water, sugar and sherry in a small pan. Bring to a boil, add cornstarch mixture, stirring until the sauce thickens.
Pour over the chicken pieces. Serve with steamed rice and enjoy!
Notes
Adapted from "The Essential Asian Cookbook"

Check out some of my other Asian inspired chicken dishes.
Sticky Honey Sesame Drumsticks