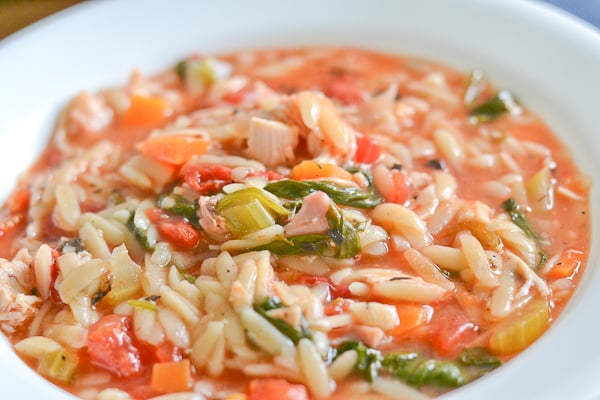 Fall has definitely arrived. You can feel and see it everywhere. Trees are shedding leaves, produce section of supermarkets are full of vibrant fall colors and the temperature has changed considerably. Although some days are still warm and sunny, most days are cold, dark and gloomy. It's this kind of day when I long for a bowl of hot and hearty soup. I found this recipe and although it was originally vegetarian, I decided to add some rotisserie chicken leftover from the day before to make the soup more filling and hearty. I also used the leftover chicken bones to flavor the broth. Another thing I love about this recipe is that it is full of vegetables and is healthy. The herbs and spices also give a distinct flavor to the soup. It was a great way to warm up a cold gloomy Monday.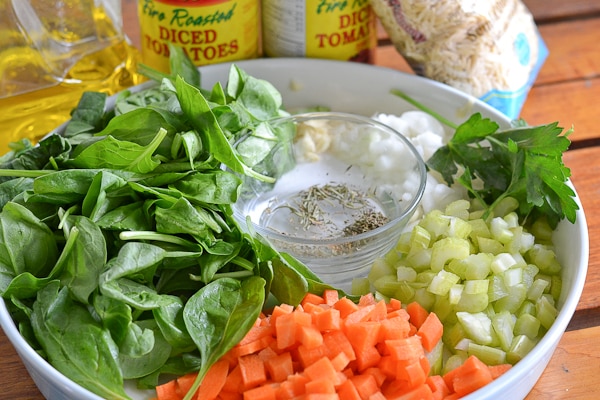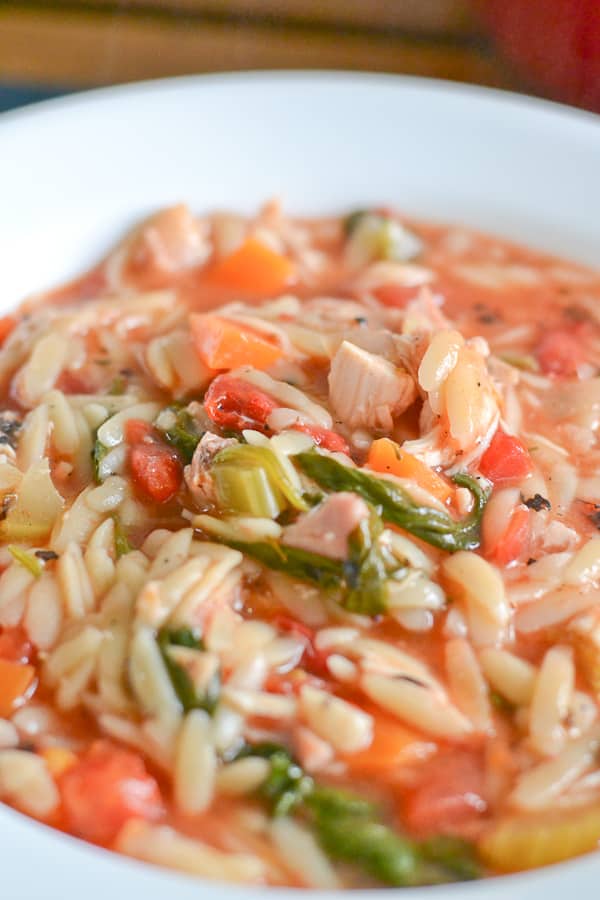 Italian Orzo Spinach Soup
Ingredients
2 tbsp olive oil
1 small onion, diced
1 cup diced carrots
1 cup diced celery
3 cloves garlic, peeled and minced
6 cups chicken or vegetable stock
1 (14-ounce) can fire-roasted diced tomatoes
1½ cups whole wheat orzo
½ teaspoon dried thyme
¼ teaspoon dried oregano
¼ teaspoon dried rosemary
1 ½ cups diced cooked chicken meat (I used leftover rotisserie chicken meat)
4 cups loosely-packed fresh spinach
Salt and black pepper
Instructions
Heat oil in a large stockpot over medium-high heat. Add onion and cook for 4 minutes, until soft.
Add carrots, celery and garlic and cook for 3 more minutes.
Add chicken stock, tomatoes, orzo, thyme, oregano, rosemary and stir to combine.
Bring soup to a simmer, stirring occasionally. Reduce heat to medium-low and simmer for 10 minutes, stirring occasionally, until the pasta is al dente.
Add chicken and spinach; cook for 1-2 minutes until spinach is bright green and wilted. Adjust seasoning with salt and black pepper to taste. Serve warm.
Looking for more soup recipes? Here are a few more that I made.
Italian Sausage and Vegetable Soup
Minestrone Soup with Bacon and Kale